Discernment of Identity
Transcribed from tape of a talk given by William Samuel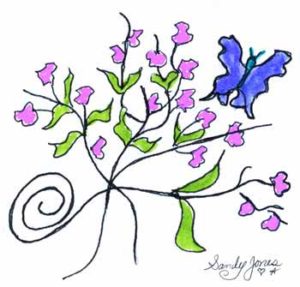 Awareness, Life, Consciousness really mean the same thing. When one says "I am alive" he means "I am aware". If one says "I am consciousness" he really means I am Awareness. When one says I am alive or living he means that he's being aware or conscious, so the terms mean the same. So, as I speak of Awareness, I speak of life. And, as I speak of Awareness, I have reference to that intangible essence which listens to these words. I have reference to that Ineffable Isness wherein the images of Awareness are discerned. I have reference to the very identity you are. Have we ever been conscious of anything that was not included within this awareness that is right here? Have we ever said 'you' to another without really addressing some object of perception that appeared within, and as this Awareness that is aware right now? Think just a moment, have we seen a sight, have we ever heard a sound that did not come to us as this present consciousness? What is the smell of a rose, of the taste of a berry, of the feel of a rock if it isn't Awareness? It's Awareness functioning, isn't it? It's Awareness being Itself. Aren't all of the arts and sciences, the figures and events of history with all of their stories, aren't every sprig of grass, every star in the heavens, everyone included in and as this Awareness right here right now being identity? Yes, of course, you know this is so.