William Samuel (September 2, 1924-May 22, 1996)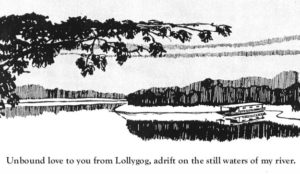 Although, Mr. Samuel did not embrace the idea of being called a teacher, saying "I've been telling my own story--how it happened and what it has allowed me to understand--for over 30 years. That is not the same as being a teacher."
It becomes very clear in these later days that William was a master teacher who has found a way to communicate honestly and clearly his insights on the Absolute and the premises of the metaphysical and Non-Duality.
The growing demand for his brilliant, and effective instruction, even since his passing, is testimony to the fact that his work is universal and timeless in its profound wisdom.
William was a humble, unpretentious man who communicated truth in a tender, simple and yet powerful way.
William Samuel has a genuine gift of communication, a method of communication that uses words in such a manner that creates a synergy that allows the reader/listener to hear a message that transcends the ordinary limits of words.. He communicates beyond intellectualism and touches the heart directly, opens the doors of perception. Hw writes in layers, sounding overtones, much like music; the words are like the single notes coming together creating chords. Then, layer upon layer, the right chords are struck and the heart hears hears the entire message in the way one hears a symphony. Because of this gift, his work is best read gently and without struggle to understand. William often said about his message, to read and listen to with the Heart.
William Samuel devoted his life to the search for truth, a quest that took him twice around the globe and included the years he spent in China during the Second World War, a period which his books describe in some detail (see A Soldiers Story).
William was brought up in the beautiful hills of Alabama where he spent his childhood. William was very bright as a child and appreciated and learned from life's situations, questioning and seeking understanding even at this young age. William's favorite pastime was to wander the back woods, rivers and trails, hunting ancient arrowheads, listening to the bird songs, enjoying the old trees and meadows and being immersed with nature. His love of the outdoors lasted his whole life.
William graduated at age 18, after attending Clemson College South Carolina, which was, in those days, a military school. He was immediately made captain of infantry and sent to do battle in China, as WWII had just begun.
Much like Arjuna, as an American infantry captain who fought in some of the fiercest battles of World War II Samuel lived and tested his spiritual insights on the battlefield.
While combating Japanese troops for two years on the Chinese mainland, his translator was a venerated Taoist monk, Mr. Shieh, who was to become his friend, guide, and spiritual teacher through those years.
While in China, he went to see Ramana Marharshi in India. William was the first American to visit this 'silent guru.' He tells a little about this time in his book "A Guide to Awareness and Tranquililty." He never actually reveals the name of this 'silent guru' but many years later the truth that it was Ramana Marharshi was revealed.
After leaving China, William's quests to study at the fountainheads of the world's ideas took him twice around the globe, into the remotest places, including several years in the Orient and India.
In the 1950's, married and with three young sons, besides his writing, William had become the proprietor of his father's small bakery and restaurant in Birmingham.
However, by 1952 he had been called once again to war. For many months he lead troops through the Korean War, which he reports had been even more devastating than the battles fought in China. But this time, he tells us, he had gained much inner peace and understanding. So this time being in a war zone became the living confirmation of this unfluctuating truth that he had discovered.
When he returned from his Korean duty, he went back to his family and the restaurant and bakery business. During these years he wrote his first book titled Two Plus Two Equals Reality. Though it was a small book with only 60 pages, it was filled with tremendous insight. This book brought many to notice his wisdom and people began to gather around him to listen and to study.
Soon folks from all walks of life and from all parts of the world came to see him. At first primarily metaphysicians but then people of all religious and philosophical outlooks, Eastern and Western began to show up. Many would come to his Birmingham bakery where he would enjoy longs talks and philosophical discussions with the varied people and groups that sought him out or happen to be just passing through.
At this time, he also devoted himself to writing, and teaching, and lecturing. He wrote and taught about what he called "a new way of understanding."
By 1968 he had written and published his most noted book A Guide To Awareness and Tranquility and completed its companion book The Awareness of Self-Discovery in 1970.
By now he had sold the bakery and gave himself entirely to writing and to the many people whom he corresponded with and to those who came to study with him. His love for the outdoors was such that he held most of his classes under the pine trees of his home in Mountain Brook, Alabama and aboard his houseboat, "the good ship Lollygog," as it drifted along the banks of Alabama's Coosa River.
The stories of  his own enlightenment are told throughout his books and audio recording. His work is iconoclastic on the one hand; tender and warm and inspiring on the other. He has the unique genius and a wonderful sense of humor.  His message is timeless and he is able to bring together Western and Eastern thought, offering an indispensable guide for any seeker wishing to find peace and understanding of Awareness. Presence, Here and Now.
William Samuel's writing isn't based on theory. On the contrary, he lived the words he wrote, and passed the wisdom on to us. In doing so, he left us extraordinary insights and discoveries which help us rediscover the Divine that already resides within us. In William's own words; "Every word I've published, I have lived. I do not write from theory, speculation, nor from the opinions of other--only from my own LIVED experience. It seems most important to me to put every revelation and glimmer of light to the living test. I've done just that and have published nothing that did not first prove fruitful in my own experience.... and I had still another criterion;. Nothing is included in these works that had not only borne fruit for me but had also proven to do the same for others who had put it to the same test as I. An intellectual difference, perhaps, is consistency".
By 1986 he had written and published his final book The Child Within Us Lives! A Synthesis of Science, Religion and Metaphysics. This book charts a practical and livable course through the labyrinth of the objective sciences and religions into the mysterious states of the new quantum sciences and metaphysics, further, we are taken to the transcendence of such divisions, by way of the discovery of our original nature, the Child within.
The Child Within is perhaps one of the most extraordinary books you shall ever read. You will find this book to be a working and proven study of metaphysics that does not decry the reality of matter, but insists that matter be understood as part of one's self-discovery in process. In this book Samuel speaks to the primal nature of light and linear time and to the necessity of understanding them. Scientists and religionists alike will appreciate this well-written work that is filled with clarifying analogies.
He speaks the Truth without the stilted jargon of Eastern non-duality or Western theology. In his work you will find a nonsectarian view-unconventional beauty-beholden to neither establishment nor organization.
William's books are filled with personal stories telling us how he put his insights to the test, showing us exactly how we can live and prove these precepts in our own lives.
If you are searching for an end to personal turmoil, here, in William Samuel's books you will find a teacher's textbook and guide that goes from Alpha to Omega in clear, simple, tender language.
His books are written for those who want Illumination itself, not a description of it-and for those who want to know how to live it.